Title:
Paper Valentine
Author:
Brenna Yovanoff
Publisher:
Razorbill
Genre:
YA, mystery, paranormal
NOT IN SERIES
Release Date:
January 8, 2013
Pages:
 304 (hardcover)
How I Got the Book:
Borrowed it
The city of Ludlow is gripped by the hottest July on record. The asphalt is melting, the birds are dying, petty crime is on the rise, and someone in Hannah Wagnor's peaceful suburban community is killing girls.
For Hannah, the summer is a complicated one. Her best friend Lillian died six months ago, and Hannah just wants her life to go back to normal. But how can things be normal when Lillian's ghost is haunting her bedroom, pushing her to investigate the mysterious string of murders? Hannah's just trying to understand why her friend self-destructed, and where she fits now that Lillian isn't there to save her a place among the social elite. And she must stop thinking about Finny Boone, the big, enigmatic delinquent whose main hobbies seem to include petty larceny and surprising acts of kindness.
With the entire city in a panic, Hannah soon finds herself drawn into a world of ghost girls and horrifying secrets. She realizes that only by confronting the Valentine Killer will she be able move on with her life—and it's up to her to put together the pieces before he strikes again.
Paper Valentine is a hauntingly poetic tale of love and death by the New York Times bestselling author of The Replacement and The Space Between.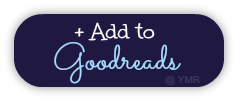 What would you think if I told you to read Paper Valentine without reading synopsis? I bet you'd think romance immediately. That's what I thought, because of the pretty US cover and cute title, I went for it. Now imagine my surprise when it showed up on my doorstep as the Australian cover with this paper love heart, decorated with blood? I practically went all freakish as I always try to avoid ghost stories. Even though I seem to be reading all the ones being published this year.
Paper Valentine is a mixture of three main components: Contemporary, romance and most importantly, mystery thriller. Each of these aspects fit perfectly with each other, it's so obvious of how well Brenna Yovanoff can write. Even though the beginning wasn't exactly the best, as I read this dark and creepy book, Paper Valentine grew onto me. Expect this book to stun you with twists, cute romance and overall, a quite mysterious killer.
Hannah has been seeing her best friend after six months of her death- as a ghost. But that's the least of her worries, as there's a killer on the loose, murdering girls in Hannah's suburban area, leaving children's toys and paper valentine hearts on the dead corpses. As Hannah attempts to seek out the Valentine Killer, she becomes closer to danger herself.
'Ghosts are the kind of thing you go your whole life with everyone telling you they aren't real. I believe in them anyway, because the world is full of things that no one really understands. Mostly though, I believe in them because my best friend died six months ago and now she's with me all the time, materialising silently out of the shadows, creeping closer, reaching out.'
For me, Hannah was hard character to analyse and categorise. But one thing is for sure, this girl has depth. I just re-wrote this part 3 times After some thought, I have come to a somewhat relevant conclusion. Hannah sets the mood of this book. If she's depressed, I was set in a melancholic subtleness, then when I reached the creepy scenes of tense mystery I was almost immediately dragged into this phase where you just want to look behind your shoulder and jump at every freak in the floor. Brenna Yovanoff created Hannah's personality so intricately genuine that it takes ages of thought about exactly WHAT type of person Hannah is, with the fat layers of emotions being played with, I still can conclude that Hannah was a loveable and appreciated character by me.
So like I was saying, Hannah was relatively a quite character throughout even though she manages to keep a cogent voice throughout the novel. But the siding characters she conscientiously mingled with, the connections were stable and unforgettable. My cherished bond had to be Hannah and her little sister's one. The way her little sister wanted to be protective of Hannah was not only cute but also ringed the tightness in this hopeful family and the same genes of Hannah, except her sister was more outspoken.
Another admirable connection was the romance. While I wasn't too happy about the amount supplied, Paper Valentine does justice with a bad boy. Finny; misunderstood, rebel, deep and willing to fight anyone in his way, mysterious, suspected murder even. All if those word(s) are it exactly sufficient to describe Finny perfectly. He is a bad boy, but really soft hearted inside. Nonetheless, he was the perfect match for Hannah- even though I thought it was an absurd match at the beginning, Brenna manages to satisfy with her secret ways.
One major thing that bugged the crabs out of me in Paper Valentine was the background information and loose strings at the end. I wanted to know more about Lillian as a person when she was alive, while there were flash backs and referrals, I wanted Lillian herself to open up so I could explore more of her. Same for Finny. Okay, so maybe he's a mysterious guy that doesn't really reveal much about his past, especially because he was the love interest, I wanted to get to know him more. Moreover, why can Hannah see ghosts? Why can she talk to Lillian? Maybe if there was a sequel, these issues wouldn't have bothered me, but quite frankly and sadly, there is no sequel.
All in all, Paper Valentine was a capturing sinister yet quiet read. For my first Brenna Yovanoff novel, I must admit that I'm off on a great start and will be eagerly awaiting more of her books. While the prose took some time to adjust to, this book filled me with chills. I recommend this book to people who enjoyed The Dead and Buried, Pretty Girl-13 and other mystery thrillers out there!


 (ACTUAL: 3.5)
The following two tabs change content below.
Melanie is one of the totally fabulous bloggers at YA Midnight Reads. She's a 16 year old student from Melbourne, Australia. She is normally found binge watching TV series, reading , blogging, procrastinating or fangirling about how Percabeth is the best ship ever. She's also a lover of caps lock and uses it excessively.
Want more posts like this?