Title: Otherborn
Author: Anna Silver
Publisher: Sapphire Star Publishing
Genre: YA, dystopian
Series: Otherborn #1
Release Date: April 4, 2013
Pages: 290 (paperback)
London and her teenage friends live in a reprocessed world.

Confined within Capital City's concrete walls, London has done the impossible and the illegal. She's created something New- a song. But her mentor, club owner Pauly, is not impressed. Since the historic Energy Crisis forced everyone behind walls generations ago, the Tycoons have ensured there is truly nothing new allowed under the sun. Pauly warns London to keep her song to herself, if she knows what's good for her.

What he doesn't know is that London is keeping an even bigger secret: she dreams. And she's not alone. London's band-mates and friends have begun dreaming as well, seeing themselves in "night pictures" as beings from another world. As Otherborn, they must piece together the story of their astral avatars, the Others, in order to save their world from a dreamless, hopeless future.

When Pauly is murdered and an Otherborn goes missing, London realizes someone is hunting them down. Escaping along the Outroads, they brave the deserted Houselands with only their dreams to guide them. Can they find their friend before the assassin finds them? Will being Otherborn save their lives, or destroy them?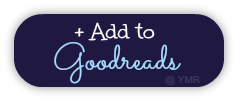 AUTHOR BIO:

Anna Silver is an artist and writer living in the greater Houston area with her family, pets, and overactive imagination. Her art, which includes oil paintings, assemblage sculptures, and fairy houses, has been featured in the Houston gallery Las Manos Magicas. She studied English Writing & Rhetoric at St. Edward's University in Austin. She has written web copy for private clients and freelanced for the Hill Country Current in Texas. Her write-up on a past-life regression experience was chosen to be featured in best-selling author Brian Weiss' new book. She is a member of the Writer's League of Texas. OTHERBORN is her first published novel.
Links: Website | Goodreads | Facebook | Twitter
Now I lay me down to sleep, I pray The Lord my soul to keep. If I should die before I wake, I pray The Lord my soul to take.
Otherborn is a refreshing dystopian novel that takes readers on a journey of heart stopping action, cute romances and an unsolved mystery. I had many thoughts about Otherborn, while there were so many great contributing factors to this read, I could help but notice a few holes here and there.
When I found out this this was a dustopian novel, I freaked out. It is a risk inside itself when an indie author writes dystopian as so many things can go wrong in aspects of world building, plot lines and characterisation. I must admit, that Otherborn was a winner! Anna has some of the greatest writing skills that I've ever come across, she described scenes so realistically I could feel myself living in that wrecked dystopian world.
In a dark world where no one dreams or is not allowed to create or conjure anything New, something happens to London against all odds. She dreams. And her band of friends start to dream too, they dream of themselves, though slightly altered in a alternate world and uncover somethings that they'd never expect. They must act, to save their world from this twisted era.
The characters of this book were one of the strongest points. From the beginning when we got introduced to London, I knew she wasn't going to be a whiny girl complaining pointless about how the world was so unfair. London is a capable, focused female protagonist that wound the book tight. While at times her feelings because rather intrusive and too childish, cough. Romance. Cough. Cough. She was a well created main character that lead beautifully.
Many books have habits on droning on and on when the story commences- trust me. It's VERY boring to read but Otherborn, gladly, shoots right into the juicy plot. Contrary to this, that meant info dumping and too-many-characters-introduced-at-once. Bleh. I really suffered from a mind frazzle at the beginning abut soon, once the story adjusted and my brain adjusted all was well.
Also, the romance developed rather quickly but when the story began, they were all sort of half way through their 'relationship status'. So it wasn't insta-love. London and Rye are the cutest!! *flails*
Otherborn was a creepily fun read that kept me intrigued from the first page onwards once my brain adjusted. I recommend to people who are thirsty for some new and original dystopian stories.
(ACTUAL: 3.5)
The lovely author behind this book, Anna Silver, kindly offered some amazing prizes! 5 ebook copies of Otherborn are up for grabs and it is INTERNATIONAL. So what are you waiting for? ENTER BELOW

The following two tabs change content below.
Melanie is one of the totally fabulous bloggers at YA Midnight Reads. She's a 16 year old student from Melbourne, Australia. She is normally found binge watching TV series, reading , blogging, procrastinating or fangirling about how Percabeth is the best ship ever. She's also a lover of caps lock and uses it excessively.
Want more posts like this?