Hey bibliophiles! This is a sort of meme I do rarely when I have 2 reviews that are relatively shorter than my usual ones. Most of the time, they are either snarky or just gushing and fangirling.
Today, I have snarky reviews on:
Article 5 By Kristen Simmons
Arclight By Josin L. McQuein
Title:
Article 5
Author: Kristen Simmons
Publisher: Tor Teen
Genre: YA, romance, dystopian
Series: Article 5 #1
Release Date: January 31, 2012
Pages: 362 (paperback)
How I Got the Book: Borrowed it
New York, Los Angeles, and Washington, D.C., have been abandoned.
The Bill of Rights has been revoked, and replaced with the Moral Statutes.

There are no more police—instead, there are soldiers. There are no more fines for bad behavior—instead, there are arrests, trials, and maybe worse. People who get arrested usually don't come back.

Seventeen-year-old Ember Miller is old enough to remember that things weren't always this way. Living with her rebellious single mother, it's hard for her to forget that people weren't always arrested for reading the wrong books or staying out after dark. It's hard to forget that life in the United States used to be different.

Ember has perfected the art of keeping a low profile. She knows how to get the things she needs, like food stamps and hand-me-down clothes, and how to pass the random home inspections by the military. Her life is as close to peaceful as circumstances allow.

That is, until her mother is arrested for noncompliance with Article 5 of the Moral Statutes. And one of the arresting officers is none other than Chase Jennings—the only boy Ember has ever loved.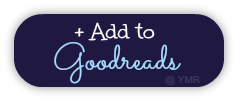 Currently, the only way I think I can describe what I felt about Article 5 is by introducing Melanie's life story at high school *cue groaning and sighs of boredom* Okay, I admit, my school life is boring but I live in it and I survived so hopefully no one dies of boredom. In Drama class today we were analysing comedy. And we were watching this DVD on what makes us laugh; one of them being to overstate or understate the matter of something. (i. e. A pan being slammed on someone's head and then overreacting or under reacting)

Article 5 is a bit like this. Every single shining element I was expecting from this novel did not make an appearance. And everything I didn't want was in it. Overdoing the inessential elements and under-doing to ones that could've made me fall in love with this book.

Firstly, the world building and plot was pretty much at the origin on my gradient line of expectations. Yup, I'm that mad at this once promising book that I'm bringing in the dreaded maths. Not only could I not feel anything being developed in the dystopian world, the characters were literally like robots. Stupid and mechanical, so damn predictable and stupid. (Wait? Didn't I already say that? Eh, double the stupidity won't hurt.) Kristin had seemed to have assured me from the beginning about every aspect of her book. I was honestly hooked from the beginning, with the action and just digging right into the pages. I guess I was wrong. About 40 pages in, everything went, BOOSH. Down, right into snoozeville.

What was overdone? The romance. This was what I least expecting from a blood bath- looking book. Apparently not because 3/4 was focused on the angst for each other. That's right, Chase and Ember. The dynamic duo of love that was oh-so-freakin-predictable. URGH. Horrible really. It was completely romance driven. Some books are fantastic when driven by love, for example, Black City By Elizabeth Richards, but this was a complete, pardon me but, disaster.

Then why, as I've been bagging this book for the last 3 paragraphs, have I given it 2 flimsy stars? 1 star to the promising start and idea. 1 star to the action, and one star to the little boy who lives down the lane. Baaa baaa black sheep…. *coughs* I did not just get carried away. And no, I don't recommend this book to anyone.

Author: Josin L. McQuein
Publisher: Greenwillow Books
Genre: YA, science fiction, dystopian
Series: Article 5 #1
Release Date: April 23, 2013
Pages: 400 (paperback)
How I Got the Book: Received from publisher in exchange for review
No one crosses the wall of light . . . except for one girl who doesn't remember who she is, where she came from, or how she survived. A harrowing, powerful debut thriller about finding yourself and protecting your future—no matter how short and uncertain it may be.

The Arclight is the last defense. The Fade can't get in. Outside the Arclight's border of high-powered beams is the Dark. And between the Light and the Dark is the Grey, a narrow, barren no-man's-land. That's where the rescue team finds Marina, a lone teenage girl with no memory of the horrors she faced or the family she lost. Marina is the only person who has ever survived an encounter with the Fade. She's the first hope humanity has had in generations, but she could also be the catalyst for their final destruction. Because the Fade will stop at nothing to get her back. Marina knows it. Tobin, who's determined to take his revenge on the Fade, knows it. Anne-Marie, who just wishes it were all over, knows it.

When one of the Fade infiltrates the Arclight and Marina recognizes it, she will begin to unlock secrets she didn't even know she had. Who will Marina become? Who can she never be again?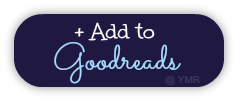 Thank you Greenwillow Books for sending me this copy in exchange for review. No compensation was given or taken to alter this short review.
Arclight was one of those books where I fell for the cover. And I really really hate myself for it as I had to put myself in 3 hours of agony attempting to love this book as much as the auspicious cover. With the addition of other low rating reviews and snarkiness, clearly nothing turned out too well for me or this novel. In actually truth, I almost DNFed it.
Because I deem that I'll fail at writing this short review properly, let's break down the problems.
Problem 1: The characters.
Marina, the lead character, started out as somewhat assuringly strong and kick-ass at the beginning. Soon, she just became too sensitive and naive throughout for my liking.
As for the supporting characters, I didn't feel much more connection either. Some where just irrelevant and some just were so shallow and lacked depth.
Problem 2: The romance.
This one of the poorest romances I have ever read. It wasn't insta-love. It was worse than insta-love, meaning it was the dreaded underdeveloped type. Tobin and Marina never really did seem to know each other as people, Josin literally threw two random people together and made them kiss then ignore each other periodically.
Problem 3: There was nothing too surprising.
Constantly through Arclight, I wasn't feeling much shock or tension. While Josin did throw in some twists, but I did not feel the gravity of them as I had predicted so beforehand or it just didn't seem so significant. Arclight kept me dragging on, just hoping I could get some kick to 'grab me', unfortunately, nothing appeared. Additionally, there was practically no sort of plot, apart from Marina and the other characters trying to find themselves.
All in all, Arclight failed to be my friend. I have no such intention to read the sequel unless I believe I have bother else to read. A rather boring read for me.

The following two tabs change content below.
Melanie is one of the totally fabulous bloggers at YA Midnight Reads. She's a 16 year old student from Melbourne, Australia. She is normally found binge watching TV series, reading , blogging, procrastinating or fangirling about how Percabeth is the best ship ever. She's also a lover of caps lock and uses it excessively.
Want more posts like this?