Title:
How Zoe Made Her Dreams Come (Mostly) True
Author: Sarah Strohmeyer
Publisher: Harper Teen
Genre: YA, romance, contemporary
NOT IN SERIES
Release Date: April 23, 2013
Pages: 320 (paperback)
How I Got the Book: Received in exchange for an honest review
From Sarah Strohmeyer, author of Smart Girls Get What They Want, comes this romantic comedy about one girl's summer job from hell. Think The Devil Wears Prada set in Disney World.

When cousins Zoe and Jess land summer internships at the Fairyland Kingdom theme park, they are sure they've hit the jackpot. With perks like hot Abercrombie-like Prince Charmings and a chance to win the coveted $25,000 Dream & Do grant, what more could a girl want?

Once Zoe arrives, however, she's assigned to serve "The Queen"-Fairyland's boss from hell. From spoon-feeding her evil lapdog caviar, to fetching midnight sleeping tonics, Zoe fears she might not have what it takes to survive the summer, much less win the money.

Soon backstabbing interns, a runaway Cinderella, and cutthroat competition make Zoe's job more like a nightmare than a fairy tale. What will happen when Zoe is forced to choose between serving The Queen and saving the prince of her dreams?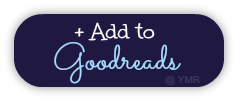 Thank you HarperTeen for sending this copy in exchange for review. No compensation was taken to alter of change this review.
'"What do you think I've been doing? I've been blinking so much, my eyelids have biceps."'
My initial reactions upon hearing about this book was… 'yeah that title is way too freakin long to remember.'
Initial reactions upon receiving the ARC, 'holy crud there's gonna be a lot of copying and pasting in this review. I seriously don't think I can bother reading this.'
Initial reactions upon finishing How Zoe Made Her Dreams Come (Mostly) True, 'O_O This title is freakin perfect, despite it's long ness. Now… When should I write this review…'
I know I need a contemporary read again when I start to fall asleep reading all the fantasy related genres. It's like my sixth sense, I can feel it in my gut when I need one and this book certainly did justice to replenish my thirst. How Zoe Made Her Dreams Come (Mostly) True contained a uniquely absurd premise, cute romance and most importantly, a heap load of delicious humour. It was obviously a cute, light read that was relatively fast to finish for me.
A stitch in time really does save nine. I was rather shocked to find out that this was not the contemporary romance I was expecting. This is no usual romance book and I highly STRONGLY recommend people to read the synopsis thoroughly before digging into this pretty book.
When Zoe and her cousin Jess land on FairyLand Kingdom Theme Park for summer jobs, they are excited to begin. But thats until Zoe received the job of being the Queen's lady-in-waiting. Soon, things start to seem not the way they were before and FairyLand may have just taken a lane down Disasterville.
The synopsis is rather ridiculous and immature, but Sarah turned such a weird sounding book into a beautifully crafted one.
Due to the fact that this writing style is based on the realistic side of things, I was extremely strict on the outcome of the characters. I was quite (mostly) (see what I did there! No? Yeah.. Okay whatever…) awed.
Zoe, our main character holds a cogent role throughout, while I found her a little non-observant as I would've loved, she manages to link up mysteries and seek out issues skilfully without infuriating me on the way. Unlike what I feared, Zoe's trauma of her mother's death did not turn her suicidal or just really drawn back and depressed. The issue seems to be going on trend, and getting too cliche. Instead, the main character conducts the bright cute, side to the novel and keeps the suspicions running conspicuously throughout.
Unfortunately enough, some of the supporting characters did not do justice and went downfall into cliche-land-of-cliche-ness. Most were users, typical jocks and princess-like dolls. While that held the spirit of the book, I felt that Sarah could've reduced the amount of naivety she placed on the characters. Majority of times, I just wanted to punch Dash or Adele in the face. Even Zoe's cousin, Jess screamed trite and clueless dull minded.
The romance was thankfully one of the best aspects of How Zoe Made Her Dreams Come (Mostly) True. There is a mild hint of a love triangle but it is quite dismissible. Romance in contemp novels are like the sugar in lollies. Without it, there's nothing- because that's the core. Sarah demonstrates her writing skills perfectly here, the romance in its own way, is kick ass. Cute, humorous but great in depth and dependence. Sarah may have leaned her romance towards instant love, but she did a great job of developing it comprehensively and flawlessly into a masterpiece that any reader would rave for.
'The images she got back were blurry because of a glitch, but they managed to capture a guy who was slim and dark…"
"And tall and sexy?" He kept his expression dead straight. "Because if he's so hot he broke the camera, then I was definitely the dude." He held up his hands. "Guilty as charged."'
The last small problematic issue I came across was the beginning. To be honest, How Zoe Made Her Dreams Come (Mostly) True did not begin on a particularly flawless note. I was bored and confused (mainly because I was searching for a different contemporary style) but about one fifth on, I was addicted.
Overall, How Zoe Made Her Dreams Come (Mostly) True was an adorable read that had a ridiculous story line but was elaborated fantastically. Recommended to lovers of Sarah's books and Life After Theft.
(ACTUAL: 3.5)
The following two tabs change content below.
Melanie is one of the totally fabulous bloggers at YA Midnight Reads. She's a 16 year old student from Melbourne, Australia. She is normally found binge watching TV series, reading , blogging, procrastinating or fangirling about how Percabeth is the best ship ever. She's also a lover of caps lock and uses it excessively.
Want more posts like this?