Title: Grishma
Author: Kelly Anne Blount
Publisher: Limitless Publishing
Genre: YA, fantasy, romance
Release Date: February 28, 2013
In the world of Necoh, everyone fears Grishma, a hideous murderous beast responsible for ruining or ending the lives of anyone who dare cross her.

As a young boy, Ryder lived with his family, deep in the caves underneath the Kadin Forest, unaware of the horrors of the world. His simple world was turned upside down one horrible night when Grishma attacked his family, killing his father and kidnapping his mother and younger sister.

From that night on, Ryder devoted his life to killing Grishma. He tracked the monster from Necoh, to our world, and back again. Unfortunately, during his quest, he accidentally transported Brooklyn, a high school junior into his tumultuous world, where she is mistakenly identified as Princess Sophie, the missing princess of Sumner.

Days after Princess Sophie's return, Grishma plots and manipulates the King into drugging and marrying off his only daughter to Prince Algid of Dratun. Desperate to save Brooklyn, who now believes she is the long lost princess, his mother, and his little sister, Ryder embarks on the deadliest part of his quest.

Will he save Brooklyn? Will she ever regain her memory? What will become of his mother and sister?

Through epic adventure, loss, and love, GRISHMA depicts the strength of the human spirit and the tight bonds formed by the unique creatures of Necoh.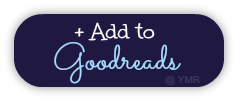 I'm an avid writer by night and an Early Childhood Special Education (ECSE) teacher by day. Through my work as a teacher, I am able to closely examine human behavior and tell made up stories on a regular basis. Both of these skills come in handy when I sit down to write my novels!
When I'm not at work or writing, I enjoy spending time with my husband, our five furry rescues (four cats and one dog), my friends, and of course my family!
What I Like…
Reading: I read just about anything, but my favorite genre is young adult fantasy. I'm a huge fan of Amanda Hocking, Cornelia Funke, Suzanne Collins, Brandon Mull, and Harlan Coben.
Movies: The Hunger Games, Lord of the Rings, and Elf.
Musicians: I listen to anything from hip hop to reggae!
 
Links: Website | Blog | Goodreads| Twitter | Facebook| Pinterest
10 facts about the series
1. I created several of the character's names and places found in Grishma by mixing up the letters from my favorite Bravo celebrity's names (i.e., Andy Cohen = Necoh).
2. When I'm not at home and I come up with ideas for the Necoh Saga (i.e., plot ideas, unique names, etc.), I text myself. So far, I've sent myself over 500 texts!
3. Some of my characters most interesting, humorous, and unique traits were inspired by the people I work with, my family, and friends.
4. I consult lists like the "Most Hated Names List" when I get ready to introduce a new character.
5. I constantly write down funny things that my preschoolers say and I include some of the quotes in my writing.
6. My dream is for the Necoh Saga to become a major motion picture.
7. I'm in love with Grishma's cover and I can't wait to reveal the sequel's cover to everyone!
8. One of my favorite book friends is getting a tattoo of Grishma's eyes!
9. My mood is often reflected in my writing… If I'm upset, I may write an emotional scene. If I'm angry, chances are, I'm going to give my readers a reason to be angry too or a might throw a character into a dungeon!
10. I've got an epic idea for a young adult dystopian novel that I plan to tackle after I finish the Necoh Saga
Wow, that's really cool! Thanks for sharing >.<
Grand Prize: Signed Paperback copy of Grishma plus 2 custom made Grishma bookmarks and one keychain.
Second Place: E-book copy of Grishma, a signed picture of the cover of Grishma and a Grishma magnet.
Third Place: e-book copy of Grishma.
All giveaways International!
The following two tabs change content below.
Melanie is one of the totally fabulous bloggers at YA Midnight Reads. She's a 16 year old student from Melbourne, Australia. She is normally found binge watching TV series, reading , blogging, procrastinating or fangirling about how Percabeth is the best ship ever. She's also a lover of caps lock and uses it excessively.
Want more posts like this?