Title:
Graceling
Author:
Kristin Cashore
Publisher:
Harcourt
Genre:
YA, romance, fantasy
Series: 
Graceling Realm #1
Release Date: 
October 1, 2008
Pages:
471 (hardcover)
How I Got the Book:
Borrowed it
His eyes, Katsa had never seen such eyes. One was silver, and the other, gold. They glowed in his sun-darkened face, uneven, and strange. She was surprised that they hadn't shone in the darkness of their first meeting. They didn't seem human….

Then he raised his eyebrows a hair, and his mouth shifted into the hint of a smirk. He nodded at her, just barely, and it released her from her spell.

Cocky, she thought. Cocky and arrogant, this one, and that was all there was to make of him. Whatever game he was playing, if he expected her to join him he would be disappointed.

In a world where people born with an extreme skill—called a Grace—are feared and exploited, Katsa carries the burden of the skill even she despises: the Grace of killing. She lives under the command of her uncle Randa, King of the Middluns, and is expected to execute his dirty work, punishing and torturing anyone who displeases him.

When she first meets Prince Po, who is Graced with combat skills, Katsa has no hint of how her life is about to change.

She never expects to become Po's friend.

She never expects to learn a new truth about her own Grace—or about a terrible secret that lies hidden far away…a secret that could destroy all seven kingdoms with words alone.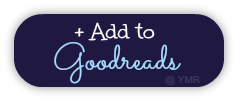 Audiobook Review:
A fantastic action filled book that kept me gasping and screaming inside throughout the entire audiobook experience. Emma Powell may sound a little monotonous when the story commences, but at the end do I only love her voice and how she manages to switch to each character's voice flawlessly. I will definitely be buying the audiobook of Fire to hear her lovely narration once again.
To be one hundred percent honest, I've picked this book up at least 3 times from the library in attempt to read this book. Must I say, I hated Graceling's guts. There writing seemed too monotonous and quite not 'grabbish' at all. Graceling, like many other books, Finnikin of the Rock etc, seem to have a script more comprehend able for adults. So the audio experience was perfect for me. While the start was equally not too capturing my attention, 1/5 of my way through, I couldn't stop this masterpiece. I truly regret throwing nasty glares and frustrated punches at Graceling in the past.
In a world of great fantasy, there are the exploited and feared, Graced. Katsa is graced with something most atrocious, killing. When the father of the King of Liend was mysteriously captured, Katsa is trapped in a sudden new perspective and goal. As she ventures for answers, she finds and uncovers more secrets than she ever expected.
Katsa is graced with something vicious, fighting. She was absolutely the character I was expecting; kick ass, merciless and 'anti feminist' about herself. Exactly what I feared. Constantly, I felt like screaming at Katsa, "Would you stop being so annoyed about your ladylike-ness!" While it wasn't a big issue, I never like characters that are so anti about themselves, thankfully, a million amazing factors cover irritation up.
Bitterblue is one of my favourite characters in this book. She shows up at about halfway and she shows such great willingness and strength through such hard times. This just goes to show that supporting characters can be made even more likeable the main character, this is not bad nor good.
Po is the love interest in Graceling. And a really superbly created one. He is like the control of Katsa, he kept her in line, kept her true to herself. Po, like Katsa is graced with fighting so immediately I felt like that connection clicked them together. I love this couple a whole lot and hope I will see them in the Fire of Bitterblue.
Don't let the beginning deceive you, as when the story progressed I was literally in Katsa's world. The plot Kristin manipulated was astonishingly unexpected, I couldn't really register my awe at numerous scenes that crumpled me into pieces. I can close to cry 3 times and shredded a tear at the end because of the magnificent ending. Graceling promises gun loads of action, romance and dark revelations.
I feel ashamed for turning this novel times before as now I'm regretting every second of it. Graceling tore my heart into two while throwing me into heart stopping action simultaneously. Recommended to lovers of action and Finnikin of the Rock.
The following two tabs change content below.
Melanie is one of the totally fabulous bloggers at YA Midnight Reads. She's a 16 year old student from Melbourne, Australia. She is normally found binge watching TV series, reading , blogging, procrastinating or fangirling about how Percabeth is the best ship ever. She's also a lover of caps lock and uses it excessively.
Want more posts like this?