Title: Forty Days
Author: Stephanie Parent
Series: Neima's Ark #1
Genre: YA, historical fiction, romance
Release Date: February 10, 2013
Pages: 123 (paperback)
The entire village knows Neima's grandfather is a madman. For years the old man has prophesied that a great flood is coming, a flood disastrous enough to blot out the entire earth. He's even built an enormous ark that he claims will allow his family to survive the deluge. But no one believes the ravings of a lunatic…

…until the rain starts. And doesn't stop. Soon sixteen-year-old Neima finds her entire world transformed, her life and those of the people she loves in peril. Trapped on the ark with her grandfather Noah, the rest of her family, and a noisy, filthy, and hungry assortment of wild animals, will Neima find a way to survive?

With lions, tigers, and bears oh my, elephants and flamingos too, along with rivalries and betrayals, a mysterious stowaway, and perhaps even an unexpected romance, FORTY DAYS is not your grandfather's Noah's Ark story.

FORTY DAYS is approximately 45000 words, the length of a shorter novel, and is the first installment in a two-part epic story. It does contain a cliffhanger ending.

Readers looking for a traditional, religiously oriented version of the Noah's Ark story should be warned that FORTY DAYS may not appeal to them. The novel will, however, appeal to lovers of apocalyptic fiction, historical fiction, and romance, as well as anyone who's ever dreamed of having a baby elephant as a pet.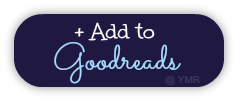 Stephanie Parent is a graduate of the Master of Professional Writing program at USC and attended the Baltimore School for the Arts as a piano major. She moved to Los Angeles because of Francesca Lia Block's WEETZIE BAT books, which might give you some idea of how much books mean to her. She also loves dogs, books about dogs, and sugary coffee drinks both hot and cold.
Short review:

'"that Noah believes a great flood is going to destroy the world!" And there it is: the reason Grandfather has devoted himself to this interminable project, has forced my father and uncles to neglect their own duties in order to help him.'
Stephanie Parent strikes again, with her new book, Forty Days. A historical retelling of 'Noah's Ark', Steph throws in romance and a action filled journey. While I enjoyed the idea, it's execution was rather poor, and I constantly felt bored of the monotonous writing and main character.
The 'character' aspect of Forty Days was poorly implemented. Neima was a rather okay-ish lead character for me. What I liked about was that she was strong willed and observant but constantly, I did not find much indifference with her. She wasn't as realistic or relatable as I would've expected. In addition, there were about two places where I came across as confusion. An example can be; a random aunty popping out of nowhere that we were introduced to about one fifth of the way in. Overall, most of the siding characters were too annoying and ignorant.
The major thing I loved about Forty Days was the idea Stephanie produced and lastly, the relief that for a short novel, there was a reasonable amount of depth. For just 123 pages, Stephanie managed to describe everything flawlessly and in depth.
Filled with romance, some action and great depth, Stephanie creates a beautiful retelling of 'Noah's Ark', while I got bored easily at times, I was still very curious and intrigued by the great depth and idea.


(1) e-book of Forty Days and $10 gift card to Amazon (INT)
(2) e-book copies of Forty Days (INT)
 
The following two tabs change content below.
Melanie is one of the totally fabulous bloggers at YA Midnight Reads. She's a 16 year old student from Melbourne, Australia. She is normally found binge watching TV series, reading , blogging, procrastinating or fangirling about how Percabeth is the best ship ever. She's also a lover of caps lock and uses it excessively.
Want more posts like this?