Title: Echo
Author: Alicia Wright Brewster
Publisher: Dragonfairy Press
Genre: YA, sci-fi
NOT IN SERIES
Release Date: April 25, 2013
Pages: 291 (paperback)
The countdown clock reads ten days until the end of the world. The citizens are organized. Everyone's been notified and assigned a duty. The problem is . . . no one knows for sure how it will end.

Energy-hungry Mages are the most likely culprit. They travel toward a single location from every corner of the continent. Fueled by the two suns, each Mage holds the power of an element: air, earth, fire, metal, water, or ether. They harness their powers to draw energy from the most readily available resource: humans.

Ashara has been assigned to the Ethereal task force, made up of human ether manipulators and directed by Loken, a young man with whom she has a complicated past. Loken and Ashara bond over a common goal: to stop the Mages from occupying their home and gaining more energy than they can contain. But soon, they begin to suspect that the future of the world may depend on Ashara's death.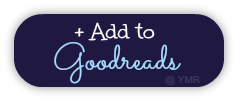 AUTHOR BIO:
Alicia Wright Brewster is a mild-mannered lady of average height and above average paranormal obsession. By day, she works in an office. At night she is an author, an electronics junkie, and a secret superhero.

In her virtually non-existent free time, she loves to read, watch movies, and eat food. She is particularly fond of the food-eating and makes a point to perform this task at least three times per day, usually more. 
 
Links: Website | Goodreads | Twitter
Excerpt:
For the most part, Loken's face looked the same now as it had when we'd dated. Same defined cheekbones, same wide-set gray eyes, same full mouth. He used to smile with that mouth a lot, but not now.
"Hello, Ashara," he said.
I grunted instead of responding. It stung to hear him call me by my formal name, instead of "Ash" or "Asha.""I didn't expect things to go this way," he added, shaking his head.
"What way?"
Loken waved for Rey and I to follow him toward the building. "I expected you to be out of danger during this whole thing. It kind of defeats the purpose of . . . other choices we made.""You mean choices made."
Sunlight glinted off something on the right side of Loken's face. I looked closer. A thread of metal, a couple millimeters wide, made a swirl design at his temple. The metal tattoo inched down the side of his face and neck and disappeared into his shirt collar.I grabbed his arm to hold him in place, and touched the side of his face. My light-brown skin contrasted with the soft tan of his. His cool skin chilled my fingertips—even cooler than I remembered.
What have you done yourself?" I asked.
He removed my hand from his face. As he did, light reflected off his forearm. I grabbed his wrist before he could pull it back. Turning the forearm over in my hands, I traced the metal tattoo with my fingertips. It swirled and twisted over his arms after emerging from his shirtsleeves. On the back of his hands, it matched the lines of his most prominent veins. On the front, it followed the creases in his palms.
Loken was a Bender, a metal-manipulator, and he felt more whole with metal nearby. He'd told me so a hundred times. I knew he took his practice seriously, but this seemed a bit extreme.
He let me examine him at first, just stared at me with gray eyes that were like the sky during a storm. Something fluttered in my chest. Loken yanked his arm back and resumed his walk toward the front of the building, this time at a faster pace.
"It was necessary," he said.
 GIVEAWAY 1
(INTERNATIONAL) Win a e-copy of Echo By Alecia Wright Brewster!
GIVEAWAY 2
Tour grand prize (INTL):
(1st prize) A print or ebook + $25 bookstore e-gift card; and
(2nd prize) A print or ebook + $10 bookstore e-gift card
The following two tabs change content below.
Melanie is one of the totally fabulous bloggers at YA Midnight Reads. She's a 16 year old student from Melbourne, Australia. She is normally found binge watching TV series, reading , blogging, procrastinating or fangirling about how Percabeth is the best ship ever. She's also a lover of caps lock and uses it excessively.
Want more posts like this?