Title:
Deadly Kisses
Author: Kerri Cuevas
Publisher: WiDo Publishing
Genre: YA, paranormal, romance
Release Date: March 5, 2013
Pages: 265 (paperback)
Aiden Grant has a killer kiss. Literally. And it's not every reaper who gets to work with the Sixteenth President. Sure, Honest Abe likes to throw out history lessons with reaping assignments, but when you're favored by the ancients, grim reaper life is pretty sweet for a newly dead seventeen-year-old.

Then things get messy.

Aiden is assigned to reap the soul of Bee, the only girl he has ever loved. When Aiden's kiss of death fails, intertwining their souls, she is still very much alive and they are both in trouble. The ancients want Bee, who has special powers of her own, and they'll do anything to get her.

Some rules are meant to be broken, even if that means Aiden must bargain with his own soul to save Bee. Who knew the afterlife could get so complicated?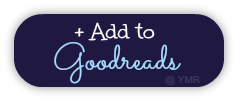 Author Bio:

Kerri Cuevas was born and raised in Rhode Island. She moved to New Hampshire with her husband, three kids, cats and a rabbit named Hercules in 2005. When she's not writing, she's chasing chickens on her small farm or searching for the ultimate mac-a-cheese recipe.
Kerri went to college for Early Childhood Education but now writes books for young adults full-time. Her storytelling stems from watching too many horror flicks as a teen, but she no longer needs to sleep with the lights on.
Links: Website | Goodreads | Twitter
Told in the point of view of the male lead character, Aiden Grant, Cuevas takes readers into a world of gruesome Grim Reapers and what really becomes of someone's afterlife. Deadly Kisses promises a beautifully written story with action, cute romance and some unthinkable sacrifices.
The creation of this review required much thought and mind rattling frustration. I really liked Deadly Kisses, notwithstanding, each time I retreated, as I remembered the flaws in the plot, character development and world building. Thankfully, the flaws were not glaring like other books but I just somewhat felt the holes peeping through the more I thought about each aspect.
After his death, Aiden has been roaming around, killing people with his kiss. He is a Grim Reaper, who's job is to take the lives of people. Pretty nasty, huh? Well when Aiden finds out that is next assignment is to kill the girl he loved when he was still alive, he finds that he's making more scarifies than ever before.
I haven't read books with male protagonists in a long time (even though my top 2 series have male protagonists) so this was nice for a change. Aiden was really hilarious at the beginning, he is in the middle of his killing assignment, cracking jokes in hismmind. Already, I decided I liked him as he was laid back, cogent and humorous. However, as the story went deeper, he lost this aspect of him a bit. In fact, all the character's personalities turned monotonous and rather plain. Everything was too calculated.
The plot took much time to wrap my head around. Cuevas' plot line had great potential. Yes, it was star crossed love but it seemed to be more complex and original. Yet Cuevas didn't meet the standards when establishing her plot ideas into a blob of a story. I found myself constantly stopping to work out what one world was going on. Sadly, the plot sometimes made no logical sense.
On the other hand, the romance was one of the best aspects. Light and cute yet really dark and complicated as the story goes on. Aiden and Bee's connection seemed more realistic and touching than other small published books.
Deadly Kisses is a refreshing read that I enjoyed. While there were flaws, I still admire Cuevas' writing skills as they were shown perfectly here. I do believe there is a book 2 (I hope there is) and cannot wait!! People looking for something quick and light but still quite twisted, I totally recommend this!
The following two tabs change content below.
Melanie is one of the totally fabulous bloggers at YA Midnight Reads. She's a 16 year old student from Melbourne, Australia. She is normally found binge watching TV series, reading , blogging, procrastinating or fangirling about how Percabeth is the best ship ever. She's also a lover of caps lock and uses it excessively.
Want more posts like this?