Title:
Clockwork Princess
Author: Cassandra Clare
Publisher: Margaret K. McElderry Books
Genre: YA, fantasy, steampunk
Series: The Infernal Devices #3
Release Date: March 19, 2013
Pages: 568 (hardcover)
How I Got the Book:  Bought it
Danger and betrayal, secrets and enchantment in the breathtaking conclusion to the Infernal Devices trilogy

Tessa Gray should be happy – aren't all brides happy?
Yet as she prepares for her wedding, a net of shadows begins to tighten around the Shadowhunters of the London Institute.
A new demon appears, one linked by blood and secrecy to Mortmain, the man who plans to use his army of pitiless automatons, the Infernal Devices, to destroy the Shadowhunters. Mortmain needs only one last item to complete his plan. He needs Tessa. And Jem and Will, the boys who lay equal claim to Tessa's heart, will do anything to save her.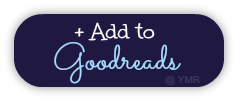 THE INFERNAL DEVICES ARE WITHOUT PITY
THE INFERNAL DEVICES ARE WITHOUT REGRET
THE INFERNAL DEVICES ARE WITHOUT NUMBER
THE INFERNAL DEVICES WILL NEVER STOP COMING
Naturally, no one in their right mind should write a normal review for this book. This book. Clockwork Princess. *restrains from gushing and ranting* WOW. I have so much to say about this book that I feel like I cannot cover it all, while at the same time I feel like I cannot write anything for this review.
If you did not see my hysterical statuses of Twitter, Goodreads and Instagram you are in luck-keep away from them as they were *SO* not me saying things like; "I feel like dying" or "I need lollies" (which I did find and eat half the packet in two hours of trauma) Turns out nothing could really help my depression after Clockwork Princess. Unlike Tessa or Will, I am not good with words so I'm finding it uber difficult to wrench out some words about this beautiful piece of literature. And another contributing fact is that it is 2:30 am, 2.5 hours after finishing this book- BUT, quite frankly, I deem myself as awake due to Cassie Clare's stupidly awesome books. I do recollect stating in my Clockwork Angel review that TMI series was better—I'LL NEVER AGREE WITH THAT EVER AGAIN.
Cassie Clare, I crown you Queen of heart break, humour, bloodbaths, love and twists. HECK, I crown you Queen of whatever-you-need-this-book-will-provide-if-not-more PLUS… QUEEN OF MEANIE POO BUMS THAT DESERVE AN UNHONOURED DEATH. But yeah…seriously? Cassie Clare delivers all, fulfilling my concerns of the gazillion things that could've gone wrong and even more. I am in love with this series.
'"…sometimes when you cannot decide what to do, you pretend you are a character in a book, because it is easier to decide what they would do."'
There will danger and betrayal, secrets and answers- all in the epic conclusion of The Infernal Devices. As the big wedding day comes, Tessa Gray finds herself not preparing for a wedding day at all, she's preparing for battle. Mortmain has gained something that might just lead to his mastermind plan, but he needs something else. Tessa. And then there's Will and Jem- who are both dedicated to keep her safe, but is this worth it if it meant to loose several lives?
By far, the characters Cassie Clare creates are nothing short of stunningly real and definable. I never really considered Tessa as a 'kick ass heroine', I suppose it was due the the fact that she wasn't described as merciless and invincible, unlike some other novels. Cassie Clare created Tessa realistically and with real definition in her personality. Tessa was therefore loveable and most definitely admirable.
No matter what team you are on. Trust me when I say this; both Team Jem (like myself) and Team Will shall be satisfied. When I finished the book I had numerous negative opinions on this but soon, I figured it was concluded skilfully, even though Cassie broke some hearts and crushed some dreams on the way.
'Life was an uncertain thing, and there were some moments one wished to remember, go imprint upon one's mind that the memory might be taken out later, like a flower pressed between the pages of a book, and admired and recollected anew.'
The story line of CP2 is quite vague at the beginning but it soon picked up. While I despise Mortmain, he just makes the story more intriguing and filled it with much more suspense, irritation and action. Currently, my heart has still not slowed down. Expect twisted sacrifices and never ending Shadowhunter battling.
Am I the only one how found that the world building was practically at its minimalist? Just because there is so many elements being whirred about the book is not an excuse to leave the world building of Shadowhunters and Downworlders behind. Yet still I give this book 5 sparkling stars due to that all the other elements over power this.
Undoubtedly, Clockwork Princess was filled with romance. Not the cheesy, overpowering junk that just gets too much like *cough* Fallen *cough COUGH* but Cassie Clare makes it extremely cute and soo… poetically dreamy. While the main focus is on the famous triangle, there are still scenes of other characters too. I won't give them away but I just felt a little wary about EVERY person–well NEARLY everyone was paired off.
'"A very magnanimous statement, Gideon," said Magnus.
"I'm Gabriel."
Magnus waved a hand. "All Lightwoods look the same to me-"'
I am a very emotional person. (Should I stop there? I think y'all know what I'm 'bout to say) I nearly cried 50 pages into this fat galore but that was not the end of it. Pretty much after half way through the book, I was a sobbing mess. I'd stop and start and gosh, it was the worst feeling in my life, to cry so many times over a book. But y'know, it's worth crying for.
If you are looking for something that has pretty much every aspect of awesomeness, Clockwork Princess will satisfy greatly. You will laugh at Will, cry for Jem, worry for Tessa and most importantly, kill the book because IT. IS. THE. FREAKIN'. END. OF. THIS. SERIES. I for one will reread these books over and over for I do, admittedly, like to cry about books. If you haven't read this book yet, you should be grateful that a baseball bat has not been smashed into your skull. Now I shall go and cry and quote this book forever…
'"There is more to living than not dying,"'

The following two tabs change content below.
Melanie is one of the totally fabulous bloggers at YA Midnight Reads. She's a 16 year old student from Melbourne, Australia. She is normally found binge watching TV series, reading , blogging, procrastinating or fangirling about how Percabeth is the best ship ever. She's also a lover of caps lock and uses it excessively.
Want more posts like this?