Title:
Between the Lives
Author:
Jessica Shirvington
Publisher:
HarperCollins Australia
Genre:
YA, romance, science fiction
NOT IN SERIES
Release Date: 
May 1, 2013
Pages:
 336 (paperback)
How I Got the Book:
Received from publisher in exchange for honest review
Above all else, though I try not to think about it, I know which life I prefer. And every night when I Cinderella myself from one life to the next a very small, but definite, piece of me dies. The hardest part is that nothing about my situation has ever changed. There is no loophole.

Until now, that is…

For as long as she can remember, Sabine has lived two lives. Every 24 hours she Shifts to her ′other′ life – a life where she is exactly the same, but absolutely everything else is different: different family, different friends, different social expectations. In one life she has a sister, in the other she does not. In one life she′s a straight-A student with the perfect boyfriend, in the other she′s considered a reckless delinquent. Nothing about her situation has ever changed, until the day when she discovers a glitch: the arm she breaks in one life is perfectly fine in the other.

With this new knowledge, Sabine begins a series of increasingly risky experiments which bring her dangerously close to the life she′s always wanted… But just what – and who – is she really risking?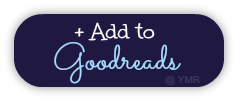 Thank you HarperCollins Australia for sending me that copy. No compensation was given or taken to alter this review.
'"I want to know that if I drift off to sleep by accident one day, I'll wake up in the same place. I want to live each day once, the best that I can live it.
A powerful book about love or life, Jessica Shirvington introduces readers once again to an intriguing and heart breaking world. While I felt there were somethings I wanted more depth in and for the characters to be more likeable, Between The Lives was a great success that was extremely addictive. One word to describe this book would be; beautiful.
Sabine lives two worlds. In one life (Wellesley) she is rich, has a perfect boyfriend and respected; in the other(Roxbury), she is low on money and her life is rather glum. She lives each day twice, once in each of her words, shifting back at 12:00 am every 24 hours. But when Sabine realises that there has been a glitch, her secret becomes exposed and Sabine must choose between life or death, perfect love or life. Sometimes, the smallest things matter greatly.
The characters, on majority were rather loveable and relatable. The only flaw I with Sabine was that she never seemed to shut up. She constantly talked for an entire page and I just felt overloaded and confused as she was the main source of info dumping. Other than that, Sabine was pretty close to perfect for someone who managed to change her personality and image in her completely opposite lives. She was sensitive but it was honest and comprehendible in Sabine's circumstances.
Ethan was my absolute favourite character. Not only was he creepishly dark and interesting to read about, but also he was easy to relate and admire. He was smart about the way he accomplished things and wasn't naive, but not irritating for being too stubbornly obstinate simultaneously. Jess created such a fascinating supporting character that I simply just fell in love with. One tiny complaint could only be that his way of sharing emotions was rather poor but in the end, and I repeat, in the end, Jess assures us that we will have some sort of satisfaction in one form of another.
I was completely blown away with the romance, it was heart-wrenchingly exquisite. Sabine and Ethan are one of the best literary couples I've come across in some time (meaning 3 months) and I simply relished those ravishing scenes. It not only broke my heart, but also opened my eyes that not everything will always go as planned, but in somehow,there is always light in every dark situation. *dies of feels*
'"I'm ready, Ethan. You were right. I WAS lost. But you found me, between the lives."' This quote would have to be my star. It is just another example of how beautiful this book is and the prose- oh the prose is magnificent. I cannot press how much the writing skills Jess showed off impacted me. I seriously cannot get over it.
Two major flaws:
1) The plot. I enjoyed about, 75% of the plot. Jess caught me into this skilfully crafted world gorgeously but what I thought afterwards, in my own smarminess of a summary. A girl who lives in two worlds and tries to kill herself with these unnecessary experiments. In brief, that is pretty much what happened, but Jess just managed to steer slightly away from that problem.
2) The unanswered questions. I am constantly annoyed when I am left with unanswered questions from books. What I really wanted to I so was Why does only Sabine have two lives?How did it happen? Quite frankly, this was not answered properly.
All in all, Between The Lives was an earth shattering book that really threw my emotions onto the line. I adore Jess' work and will be eager to see more books like these getting written. A story about perfect love or life, this explores hidden emotions and really makes readers think. I recommend to staplers of Jess' The Violet Eden Chapters' as this will cure the thirst and other books with alternate worlds because this, was just as good as any of them. Of course, if you were not a fan of Jess' previous novels, I can still assure you that this may change your decision with large velocity.
 
The following two tabs change content below.
Melanie is one of the totally fabulous bloggers at YA Midnight Reads. She's a 16 year old student from Melbourne, Australia. She is normally found binge watching TV series, reading , blogging, procrastinating or fangirling about how Percabeth is the best ship ever. She's also a lover of caps lock and uses it excessively.
Want more posts like this?