Title:
The Diviners
Author:
Libba Bray
Publisher:
Little Brown Books
Genre:
YA, historical fiction, fantasy
Series:
The Diviners #1
Release Date: 
September 18, 2012
Pages:
 578 (hardcover)
How I Got the Book: 
Borrowed it
Evie O'Neill has been exiled from her boring old hometown and shipped off to the bustling streets of New York City–and she is pos-i-toot-ly thrilled. New York is the city of speakeasies, shopping, and movie palaces! Soon enough, Evie is running with glamorous Ziegfield girls and rakish pickpockets. The only catch is Evie has to live with her Uncle Will, curator of The Museum of American Folklore, Superstition, and the Occult–also known as "The Museum of the Creepy Crawlies."

When a rash of occult-based murders comes to light, Evie and her uncle are right in the thick of the investigation. And through it all, Evie has a secret: a mysterious power that could help catch the killer–if he doesn't catch her first.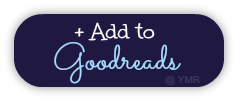 The very fat and heavy book strikes with a whomping 600 pages of awesomeness. The Diviners was definitely something I don't usually read. Dark, deep and pos-i-tute-ly twisted historical fiction that kept me shivering and content.

I found it extremely hard to review The Diviners, you'd probably expect a long review for a long book but after a reading/reviewing slump, I just guess that is not the case. Short review ahead!

I admit, this book was horribly hard to get into, with the writing so cryptic, old and slow, I felt like I was going to DNF this. Thankfully though, after about 75-100 pages, The Diviners redeems itself back with a intriguing story line. Historical fiction is not what I'd call 'down my alley' I have read quite a handful but probably only liked one or two of them, however, Libba Bray's immaculate writing and descriptions, really caught me.

Evie is one of the main points that kept me going in this book, most people would label her as a shallow girl but I felt like Evie was rather open and respectable in that aspect. Yes, for some readers, they just cannot hear Evie but as this lengthy story develops, Evie's character personality refines too. What I most enjoyed out of Evie's connection with her fellow residing characters was how each and everyone of them were uniquely definable. Evie and Sam's dialogue was uber-amusing, and entertaining, similarly to Evie and her friend Mabel's. But the one that shattered all the others was Evie's development with her uncle. They were thrown together to solve a mystery, and because Evie got kicked out of her home town but the way they developed as a dynamic-duo was so realistic and admirable. At the start, they were more like enemies but as stories go, The Diviners place characters in a vital position and connect them in an unthinkably smart way.

Like I had said before, many people abandon this book because of the olden language. Yet still as I went through reading, it began to familiarise with me and eventually, I loved it! It seemed so posh and formal–even though Evie was rather a scandalous character. Libba Bray succeeds in balancing each of these themes to create a beautiful book that made me feel like a Manhattanite/New York lady that stopped along the impeccable descriptions of the eerie scenes.

The Diviners is a unique read that kept me thinking of how the hell the next book is going to be better than this. For a first timer of reading Libba Bray's book, I'll be looking out for her others. Recommended for historical fiction lovers and (for some odd reason), reminds me of The Book Thief.

The following two tabs change content below.
Melanie is one of the totally fabulous bloggers at YA Midnight Reads. She's a 16 year old student from Melbourne, Australia. She is normally found binge watching TV series, reading , blogging, procrastinating or fangirling about how Percabeth is the best ship ever. She's also a lover of caps lock and uses it excessively.
Want more posts like this?