Title:
Rebel Heart
Author:
Moira Young
Publisher:
Margaret K. McElderry
Genre:
YA, dystopian, romance
Series:
Dust Lands #2
Release Date:
 October 30, 2012
Pages:
 432 (hardcover)
How I Got the Book:
Borrowed it
It seemed so simple: Defeat the Tonton, rescue her kidnapped brother, Lugh, and then order would be restored to Saba's world. Simplicity, however, has proved to be elusive. Now, Saba and her family travel west, headed for a better life and a longed-for reunion with Jack. But the fight for Lugh's freedom has unleashed a new power in the dust lands, and a formidable new enemy is on the rise.

What is the truth about Jack? And how far will Saba go to get what she wants? In this much-anticipated follow-up to the riveting Blood Red Road, a fierce heroine finds herself at the crossroads of danger and destiny, betrayal and passion.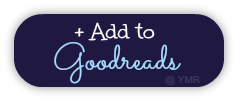 'They're gonna need you, Saba. Lugh and Emmi. An there'll be others too. Many others. Don't give into fear. Be strong, like I know you are.'
While Blood Red Road promised an awe inspiring debut, Rebel Heart says otherwise. If I were to describe this book with two words, they'd definitely be 'disappointing' and 'infuriating'. It turns out that not all novels get better as they go, fortunately though, I still enjoyed the premise.
The sequel to Blood Red Road, Rebel Heart is filled with just as much action, blood-shed and twists. Saba has a price on her head now. Yet still, she and her friends venture towards a new home-and meet Jack.
As I had just finished Blood Red Road two days ago, the book is still quite fresh in my head. Maybe that is a bad thing, as now, I'm consistently comparing the two simultaneously. For instance, I admired Moira's skill of creating such realistic and loveable characters. However, Rebel Heart is a totally different strong in general. Saba turned into some sort of sensitive-irritating-slut-love struck-impulsive chick, rather than the kick ass female protagonist that I once loved. Additionally, the character connections were weak.
Shut up! Jest shut up! he explodes. Gawdammit, Saba, give it a rest an stop lying to me! His face is hot. Flushed dark and red. The little muscle in his jaw-the one Emmi calls his mad muscle- is bunched tight an jumpin. This happens a lot these days. This quick snap of rage.
Lugh changes from the caring brother in Blood Red Road, he is snappy, short tempered and he is hiding something. I really hate how the author changed this brother sister relationship, for once I had found something less stereotypical- and it left again. *sighs*
You reading this book because there is a picture of Jack on the front cover? Well stop right there because this book will infuriate you. Jack is some of the only characters who stay consistent and relatable yet we barely come in contact with him. At all. *sobs* Stupid cover deceived me.
Rebel Heart takes a downfall but still can satisfy with it's action and twists. Lovers of Blood Red Road will still love this, but may possibly get disappointed and annoyed by the suddenly-changed female protagonist. I will be definitely sticking around book 3! Recommended to lovers of The Knife of Never Letting Go and Divergent.

The following two tabs change content below.
Melanie is one of the totally fabulous bloggers at YA Midnight Reads. She's a 16 year old student from Melbourne, Australia. She is normally found binge watching TV series, reading , blogging, procrastinating or fangirling about how Percabeth is the best ship ever. She's also a lover of caps lock and uses it excessively.
Want more posts like this?