Author: Aprilynne Pike
Publisher: Harper Collins
Genre: YA, contemporary, paranormal
NOT IN SERIES
Release Date: April 30, 2013
Pages: 352 (hardcover)
How I Got the Book:  Received via publisher
Moving to a new high school sucks. Especially a rich-kid private school. With uniforms. But nothing is worse than finding out the first girl you meet is dead. And a klepto.

No one can see or hear Kimberlee except Jeff, so–in hopes of bringing an end to the snarkiest haunting in history–he agrees to help her complete her "unfinished business." But when the enmity between Kimberlee and Jeff's new crush, Sera, manages to continue posthumously, Jeff wonders if he's made the right choice.

Clash meets sass in this uproarious modern-day retelling of Baroness Orczy's The Scarlet Pimpernel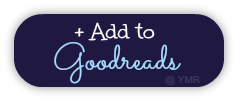 This copy was given to me for review purposes, no compensation was given to alter this review.
Aprilynne Pike strikes again, with a light fun ghost story that caught me from the second I began to read. I've read her 'Wings' series, and wasn't a big fan. However, Ms. Pike really outdid herself with this baby. Magnificent piece of work!
I think I have already stated this but I like to avoid creepy ghost stories, they scare the hell outta me and I get scarred for life. Literally. However, my fellow wimps, this is surprisingly a light read. There is nothing scary about this ghost novel.
Jeff has just moved to a new school, rich and sophisticated. And when he thinks everything will just be fine, the first person he meets happens to be a girl. A girl ghost. He also happens to be the only person who can see Kimberlee so she drags him into her ghostly afterlife to finish some unfinished business.
Life After Theft is one of those books that have exceptionally well defined characters and personalities. The author manages to make a really average, unimportant person, Jeff become the central character in an amazing story. While such Jeff seems like a insignificant person at a glance, his personalities are so likeable and humorous as the story progresses.
I really dont like Sera all that much. Imagine the typical cliche girl who has everything, head cheerleader, rich, messed up family and then has some problems of her own that just take over the entire story. THANKFULLY, Life After Theft is not Sera's life story, she is Jeff's crush with a gravitating role to the plot.
Ahh…Kimberlee. What can I say? Another cliche girl (used to be and still is as a ghost!) but has such a likeable aspect to it that it's kinda hard to get frustrated at her for too long. Yes, sometimes Kimberlee just acts like a 6 year old *cough* like my sister *cough. cough* but there is always an empathetic side of me that resides to her.
Here is one quote from 73% of the way in of why Kimberlee is so awesome. (The following sentence(s) may be altered or removed in the final copy)
She was on this nostalgia-for-childhood-kick so we were on about our tenth episode of My Little Pony. OMG. OMG, that was just seriously awesome. I squealed when I read that. LITERALLY.
One concern when I went into Life After Theft was the romance. Will this be another ghost-human relationship? Is there going to be a stupid love triangle? Fortunately, there is none of that crap. NONE OF IT. The romance was cute between Jeff and Sera–even though it was awkward at the beginning.
One small thing I wasn't one hundred percent happy with was the plot. Sure, it was a great premise but lacked twists and depth. I felt like there was more to the plot than trying to return bags of stolen goods. Sadly, when I turned that last page, it dawned to me that there was no more elaboration, plot wise.
Talking about the ending, it was probably one of the worst ever. Not in the way that it was horribly written, in the way that it was so well concluded that I didn't want it to end. I was so pissed…
All in all, Life After Theft was a refreshing, light ghost story that pleased me well and truly. Aprilynne Pike has officially redeemed her spot in my 'liked' authors list! I am so definitely looking out for more by her! Recommend to anyone in for something quick and humorously intriguing.
The following two tabs change content below.
Melanie is one of the totally fabulous bloggers at YA Midnight Reads. She's a 16 year old student from Melbourne, Australia. She is normally found binge watching TV series, reading , blogging, procrastinating or fangirling about how Percabeth is the best ship ever. She's also a lover of caps lock and uses it excessively.
Want more posts like this?