Title:
Blood Red Road
Author:
Moira Young
Publisher:
Margaret K. McElderry Books
Genre:
YA, dystopian, fantasy
Series:
Dust Lands #1
Release Date: 
June 7, 2011
Pages:
 459 (hardcover)
How I Got the Book:
Borrowed it
Saba has spent her whole life in Silverlake, a dried-up wasteland ravaged by constant sandstorms. The Wrecker civilization has long been destroyed, leaving only landfills for Saba and her family to scavenge from. That's fine by her, as long as her beloved twin brother Lugh is around. But when a monster sandstorm arrives, along with four cloaked horsemen, Saba's world is shattered. Lugh is captured, and Saba embarks on an epic quest to get him back.
Suddenly thrown into the lawless, ugly reality of the world outside of desolate Silverlake, Saba is lost without Lugh to guide her. So perhaps the most surprising thing of all is what Saba learns about herself: she's a fierce fighter, an unbeatable survivor, and a cunning opponent. And she has the power to take down a corrupt society from the inside. Teamed up with a handsome daredevil named Jack and a gang of girl revolutionaries called the Free Hawks, Saba stages a showdown that will change the course of her own civilization.
Blood Red Road has a searing pace, a poetically minimal writing style, violent action, and an epic love story. Moira Young is one of the most promising and startling new voices in teen fiction.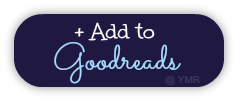 Blood shedding, gruesome and action packed, meet another stunning dystopian novel, Blood Red Road. Told in first person, of Saba should I call the 'Angel of Death ' who is as kick ass as any female protagonist can be. After Saba's brother, Lugh, gets kidnapped, Saba ventures on a blood thirsty adventure to get him back, with the help of allies shed never thought of making.

'We jest stand there. Stand and stare. We git all kinda weather here. Hotwinds, firestorms, tornadoes, an once or twice we even had a snow in high summer. So I seen plenty of dust storms. But never one like this.
That's one bastard of a cloud, I says.'

From the above quote, I'd like to demonstrate a number of things.
Firstly, if you are to read this series, there are two disclaimers:
1) You don't mind some slang/colloquialism like the one above. I love Patrick Ness' writing/style from the Chaos Walking Trilogy so if you read that and liked it, this will go fine for you.
2) You are not a picky reader who hates it when there are no quotation marks. Fortunately, I am a lousy student and don't mind this at all.
Secondly, you get to see how amazing Saba is with just one line of talking. "…one bastard of a cloud…" I mean dudes, seriously, who doesn't like some chick that's kick ass and entertaining at the same time?
And thirdly, I put this here because I couldn't stop quoting this book be base I love it so much, so there will be 2 more pieces of quote love further in the review.

Somehow, I can not stop admiring the characters and anything character related in Blood Red Road. Saba is a strong, kick ass female character that isn't so anti-feminist in herself about it. There are amazing characters that are so capable but turn out to pretend that they are a boy…it just infuriates me at times. Fortunately, Saba is nothing like that. She is just a girl who wants her brother back and attempts to stay alive.

Saba and her twin, Lugh's relationship was obviously the strongest of all. The story commences with Lugh and Saba, in the horrifically drastic circumstances they lived in, talking. Just talking. Like a really well bound connection between them. So what's the fuss all about? Well I just found it so venerating and touching to read a hopeful hold in this dystopian setting that made me all warm and fuzzy inside. It wasn't all 'tranquil' but it was more realistic and less stereotypical in comparison to other books.
Mercy and Saba had the most interesting relationship I've ever come across.
How d'you manage by yerself?
She shrugs. I just do. Ain't got no choice.
Must be hard, I says. Yer pretty old.
She gives me a hard look. An you're pretty rude, she says.
But the one that constructed the most character development was the relationship between Saba and Emmi, a nine year old. From the beginning, they're relationship is just bearable, as Saba blamed Emmi for the death of their mother, but as the story went and the fact that they were thrown together to survive, something stirred.

The romance amount was perfect, perfect, PERFECTLY BEAUTIFUL! Hmm…that doesn't sound right but…oh well. It just is. Jack is like the cutest and the most sliest guy ever. Totally Saba's type. (the feels I get for the romance in this book breaks my heart)

Blood Red Road is an amazing read that captivated me from the first page. While some people dislike the writing style, it was something I loved deeply. There is a cliffhanger…BUT I HAVE THE NEXT BOOK!!! *dances around with relief and excitement* I recommend to lovers of The Hunger Games and The Knife of Never Letting Go.

Ain't you figgered it out yet? It's all in his head. There ain't nuthin written in the stars. There ain't no great plan. The world goes on. Our lives jest to on… in this gawdfersaken place. An that's it. Till the day we die.
The following two tabs change content below.
Melanie is one of the totally fabulous bloggers at YA Midnight Reads. She's a 16 year old student from Melbourne, Australia. She is normally found binge watching TV series, reading , blogging, procrastinating or fangirling about how Percabeth is the best ship ever. She's also a lover of caps lock and uses it excessively.
Want more posts like this?