Hey everyone! I just wanted to say that I'm am currently exhausted from finally finding out a way to make a blog button and accomplishing it! I am no computer expert for a 13 year old so I'm sure you guys who don't know how to make one now can! To make a blog button follow the steps here… http://citygirlgonecoastal.blogspot.com.au/ She is extremely good at explaining each step and it is really a piece of cake!
Hope it helps and please grab my button!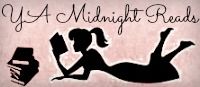 The following two tabs change content below.
Melanie is one of the totally fabulous bloggers at YA Midnight Reads. She's a 16 year old student from Melbourne, Australia. She is normally found binge watching TV series, reading , blogging, procrastinating or fangirling about how Percabeth is the best ship ever. She's also a lover of caps lock and uses it excessively.
Want more posts like this?